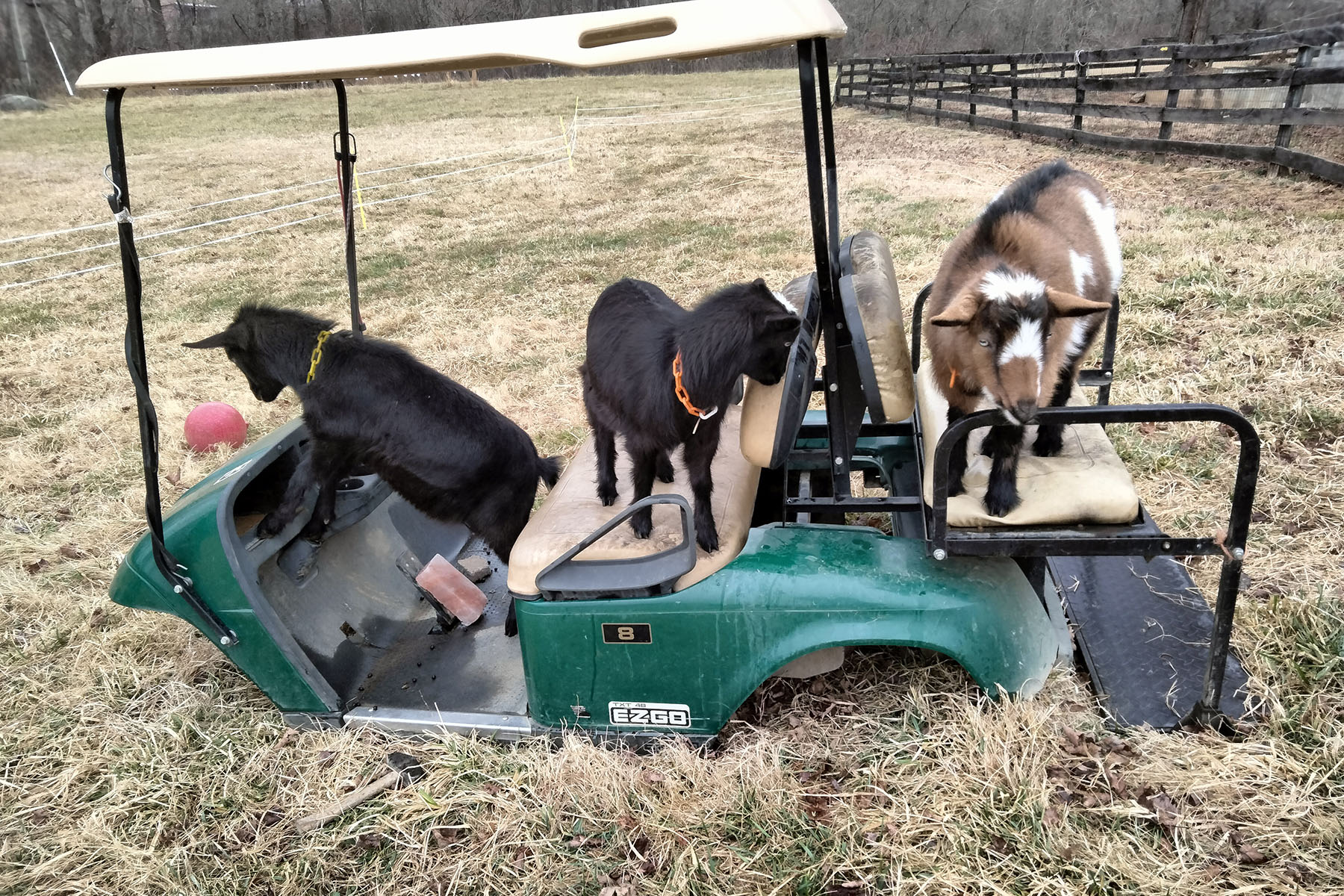 No farm, even a vegetable farm, is complete without a few animals in the mix and this past year Sunnyside has been acquiring quite the menagerie.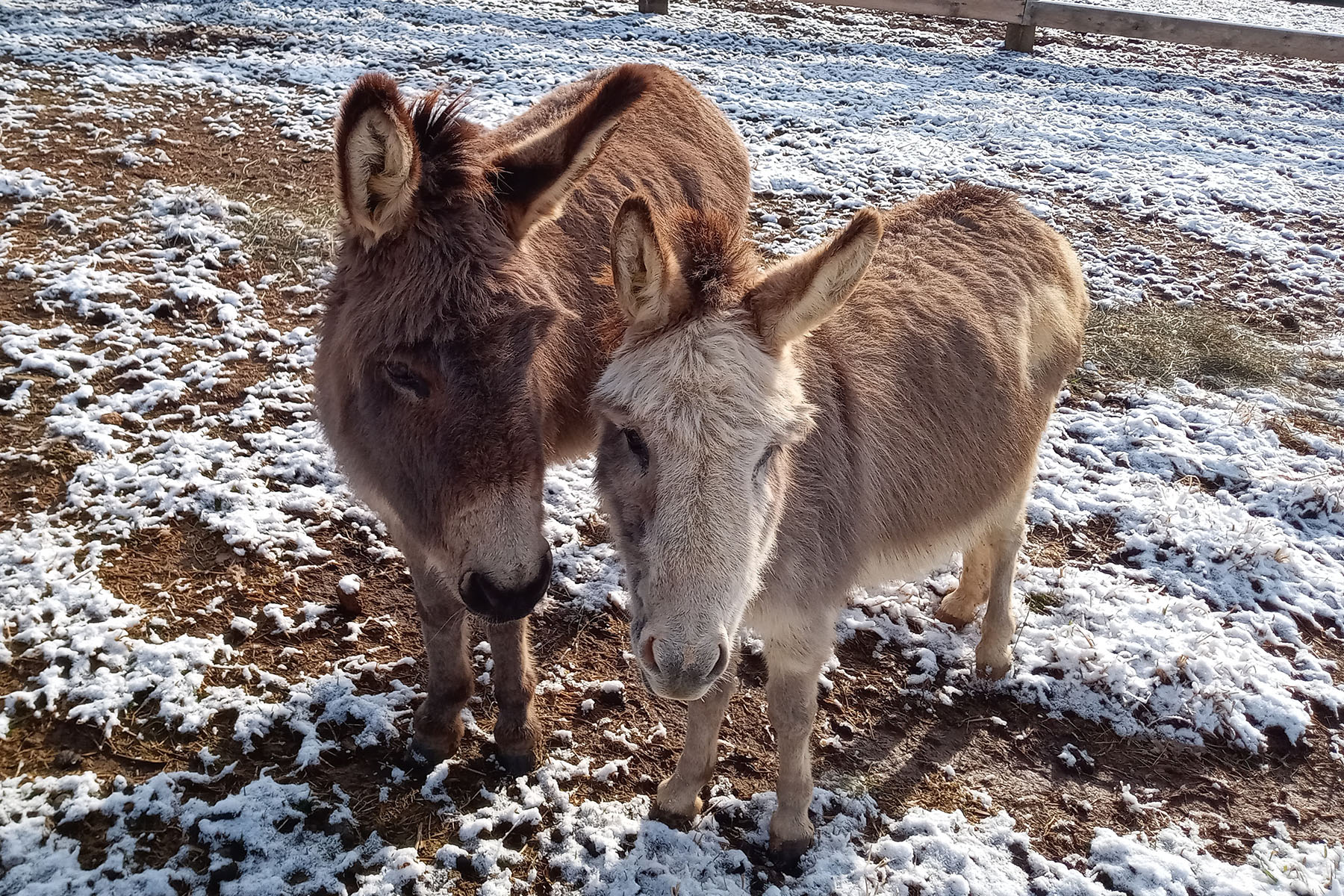 Chrysanthemum (Mumsy, Mumzorella) and Buzz Lightyear
These two have been at the farm for almost 10 years. They were originally brought here to be companion animals for the horses that lived here at the time. Now they get to fulfill that role once again hanging out in the pasture with their new horse friends. They love munching on hay and grass and trying to force their way into the goat paddock to steal their food. Mumsy is a very LOUD neighbor and loves face pettings but little Buzz will probably only let you near him if you have food.
The Goats
We have a small herd of male wether goats that we plan on using this coming year to help combat invasive species in our conservation areas around the farm. They also go crazy for leftover fresh veggies that would normally go into the compost. Big thanks to The Naughty Little Goat Farm in Amissville, VA for supplying us with our wonderful little goat herd! Seasonal workers will have the opportunity to learn about basic goat care and assist with the goats as time permits.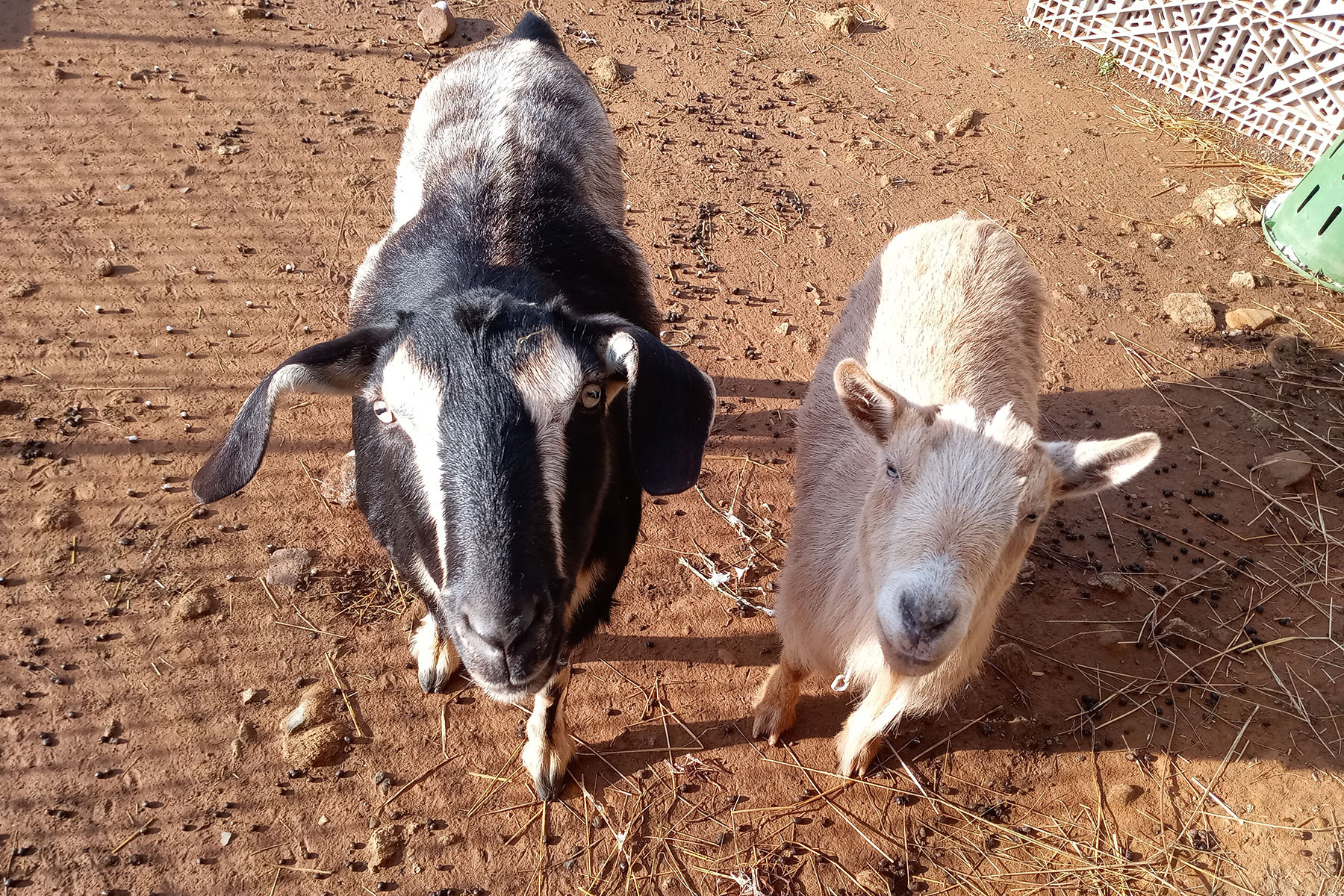 Ryan (3/3/2015) and Carlyle (4/10/2015)
Orion, more commonly just called Ryan, and Carlyle  are the oldest goats in our group. They are best buds and great uncles to our little guys. Ryan is half Nubian and half Nigerian Dwarf making him much larger than the rest of the gang who are full blooded Nigerian Dwarf. He is just a big ole marshmallow who loves attention. Carlyle is patience itself when dealing with the antics of the little guys and loves head scratches.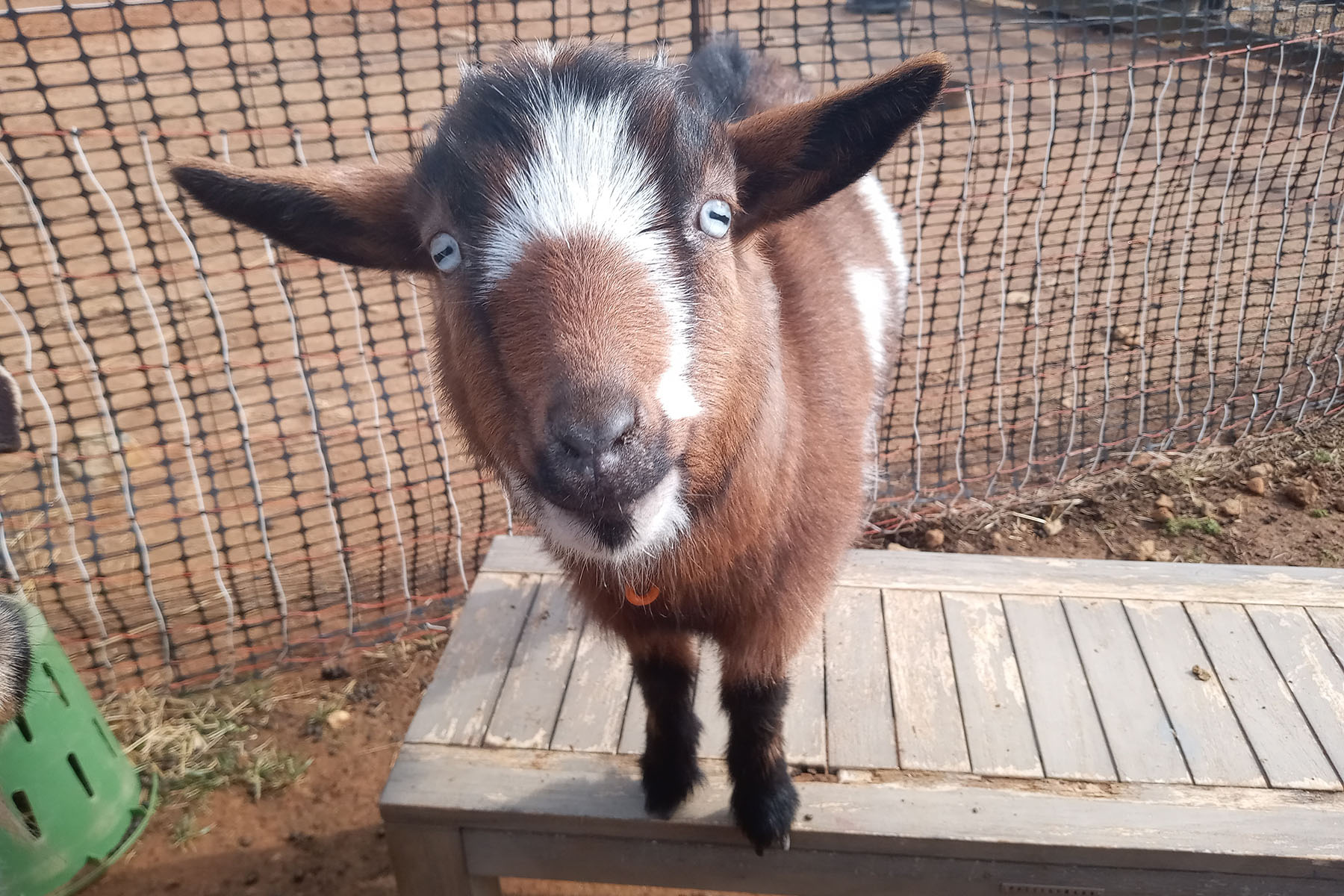 The Dude (12/16/2021)
The name says it all. This little guy is filled with spunk, attitude, and mischief and is constantly getting into and causing whatever trouble that he can. He is super friendly, always wants ALL the attention, and loves stealing hats off of people's heads, so be wary if you are ever visiting.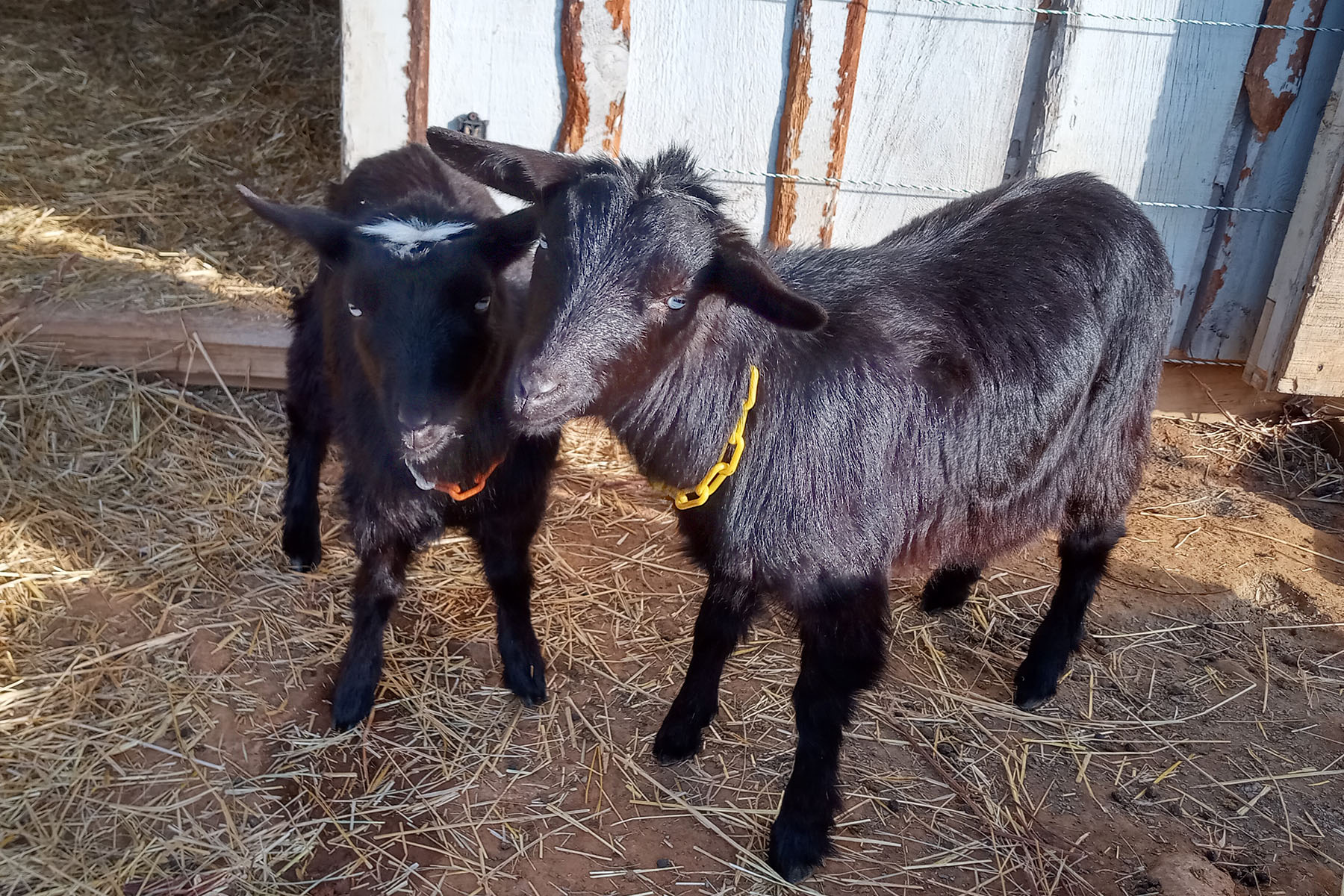 Hall and Oates (3/10/2022)
These brothers were part of a set of quadruplets and the youngest of our group. You rarely see one without the other right next to him and they love playing around and butting heads or following the Dude into trouble. Oates is our littlest goat and frequently gets "the zoomies" and can be seen bounding around their enclosure jumping on and off of whatever he can find. Hall is a little less hyper than his brother but still full of energy and loves climbing on their golf cart and teeter-totter.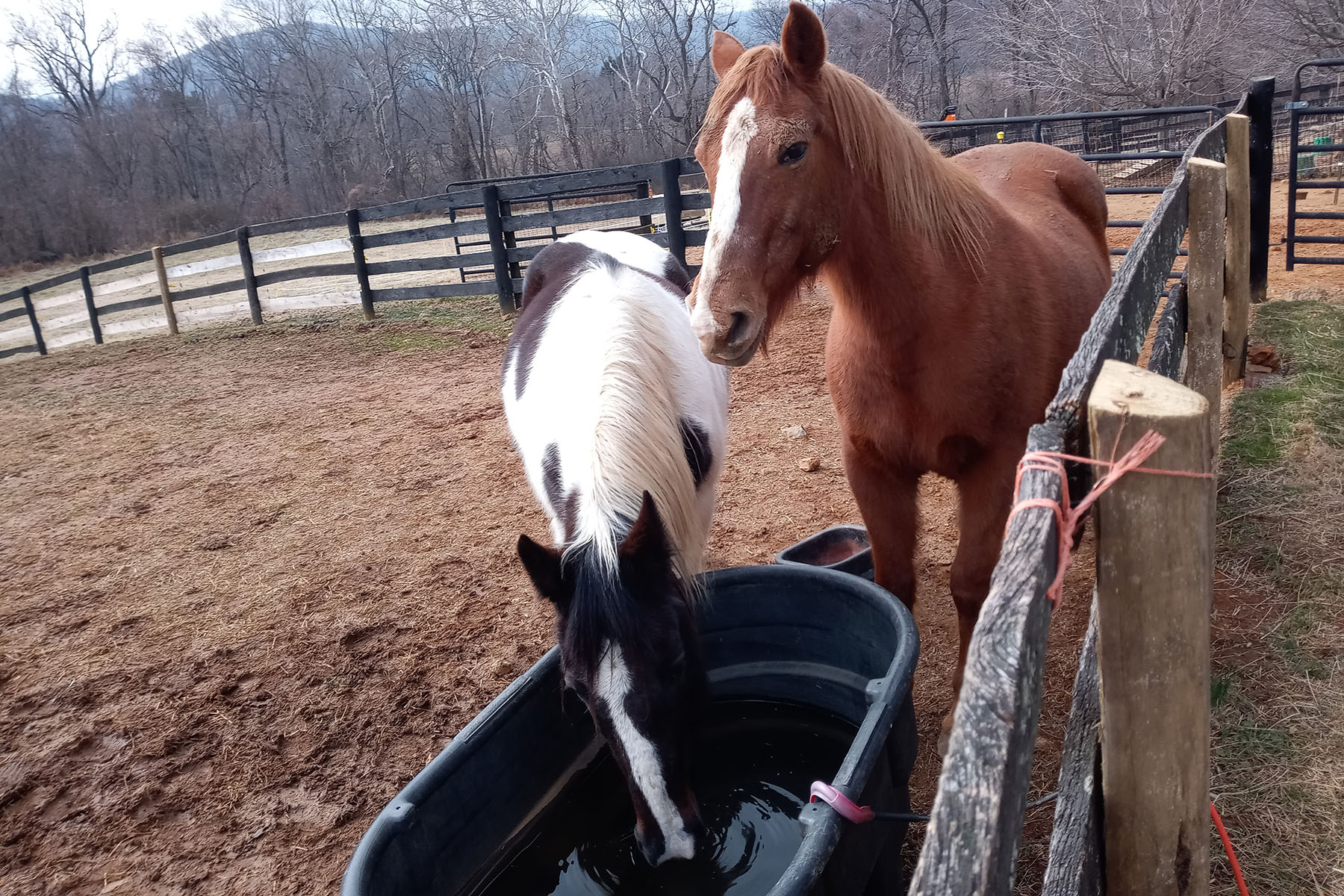 Mara and Maple
The most recent addition to our group, Mara (18) and Maple (14) arrived this past October and immediately stole all our hearts. These gentle ladies can be found grazing in their pasture or being ridden out and about one of the many trails around the farm.