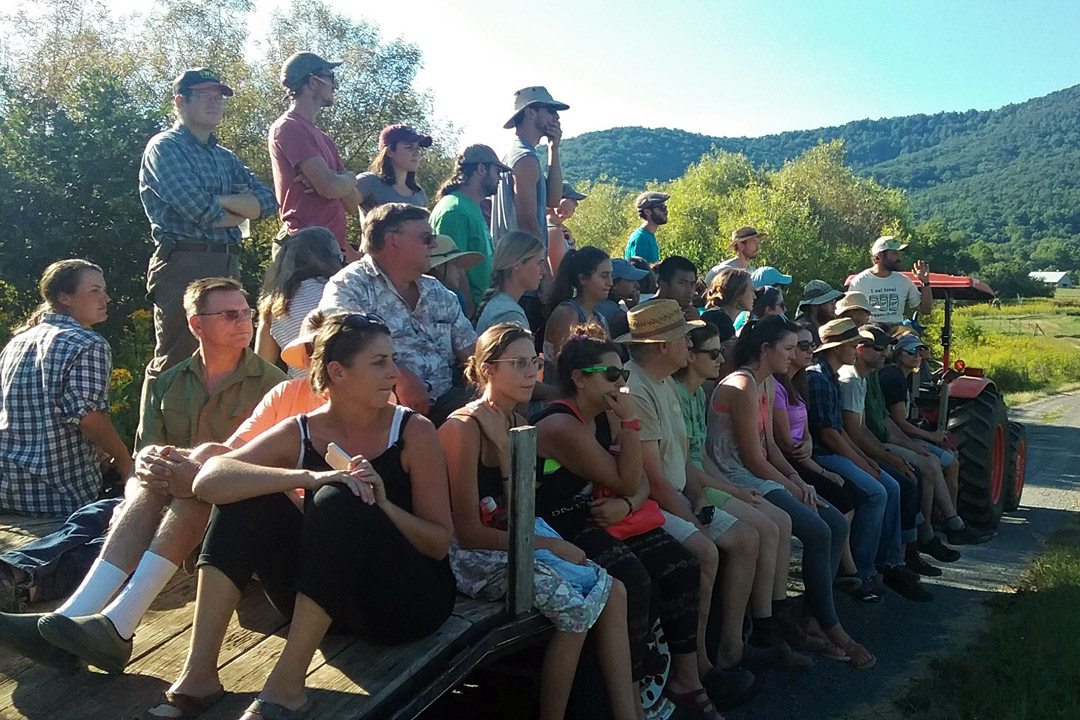 Sunnyside has a long and rich agricultural tradition and is one of Rappahannock County's truly historic farms.  It has employed, nourished and inspired people in this community for generations.  We seek to continue this legacy by being active members of the local community through collaborating with local organizations.
Some of our current partners include:
Rappahannock County's Farm-To-Table Program which seeks to educate and inspire the county's youth on the importance of sustainable agriculture and healthy eating.
Rappahannock Food Pantry which helps Rappahannock residents in need of food assistance.
Virginia Working Landscapes Initiative which is a network of partners convened by the Smithsonian Institute's Conservation Biology Institute that aims to promote the conservation of native biodiversity and the sustainable use of working landscapes.
We also feel extremely fortunate to have as our neighbor the Shenandoah National Park, which is our watershed and source of inspiration and to be located within an enlightened county that prizes sustainable agriculture and conserved landscapes.