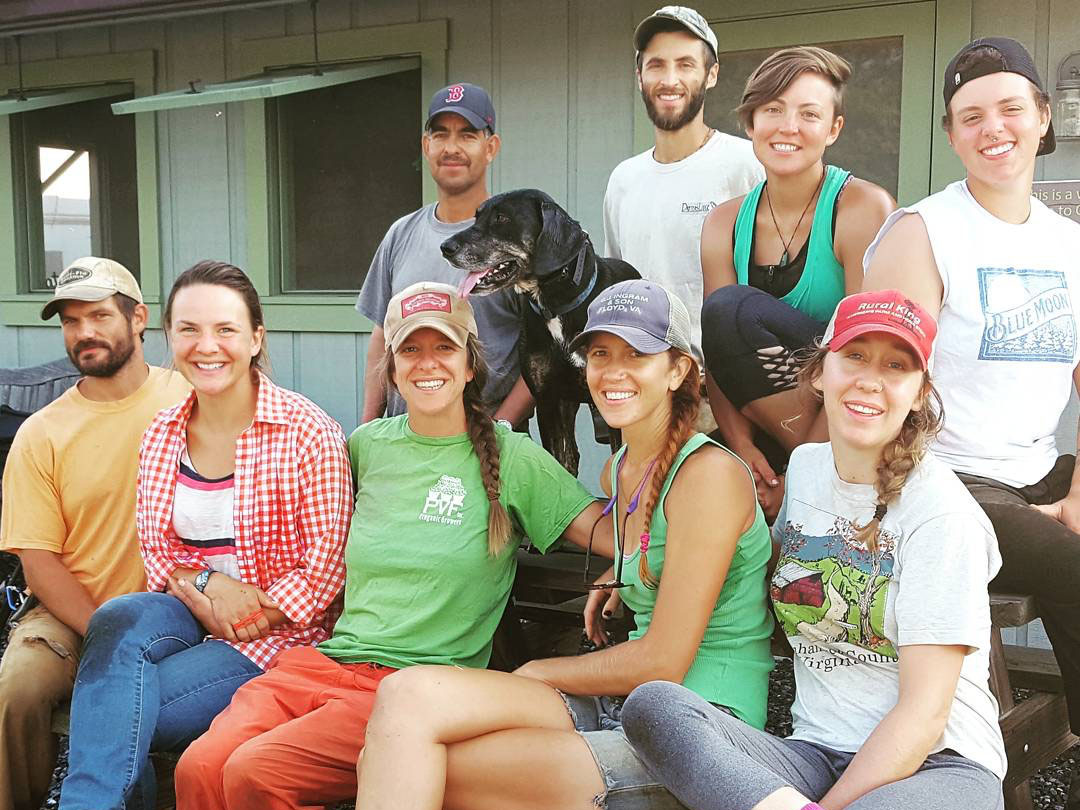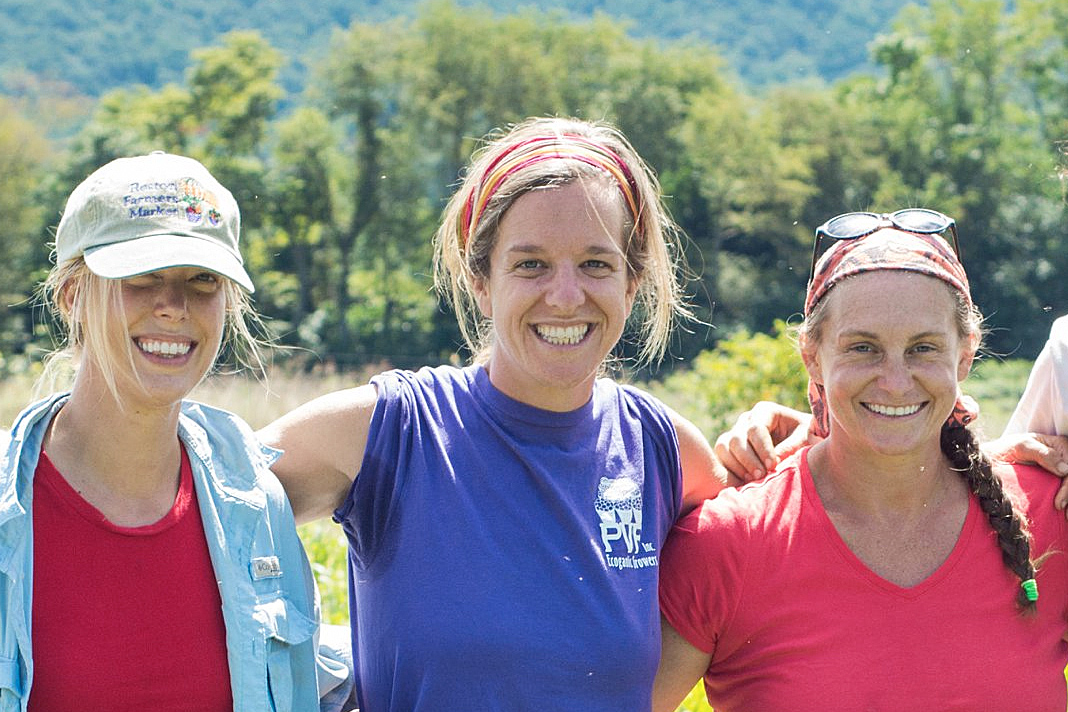 Stacey Carlberg
Farm Manager
Stacey studied ecology at Ohio State University and worked at several environmental non-profits before beginning her farming work in Virginia in 2006.  After meeting her future husband, Casey, at Sunnyside, the two spent several years running Potomac Vegetable Farm in Loudoun County before returning to Sunnyside as co farm managers in 2015.  Stacey enjoys this scale of farming, with the opportunity it provides to grow a diversity of crops and mentor up-and-coming farmers – hoping they will have a formative year (or more) at Sunnyside.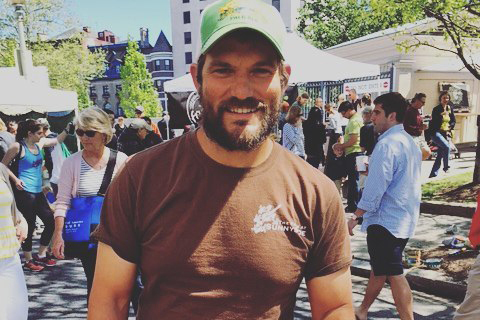 Casey Gustowarow
Farm Manager
Casey studied environmental biology at McDaniel College in Westminster, MD. After serving with the Peace Corps in the Philippines, Casey started his farming career at Sunnyside in 2008 before leaving with his wife Stacey to run Potomac Vegetable Farm in Loudoun County, VA.  He and Stacey returned to Sunnyside as co farm managers in 2015. Casey's passion is building healthy soil through a variety of integrated farm practices including rotation, cover crops, compost, reduced tillage and mulching.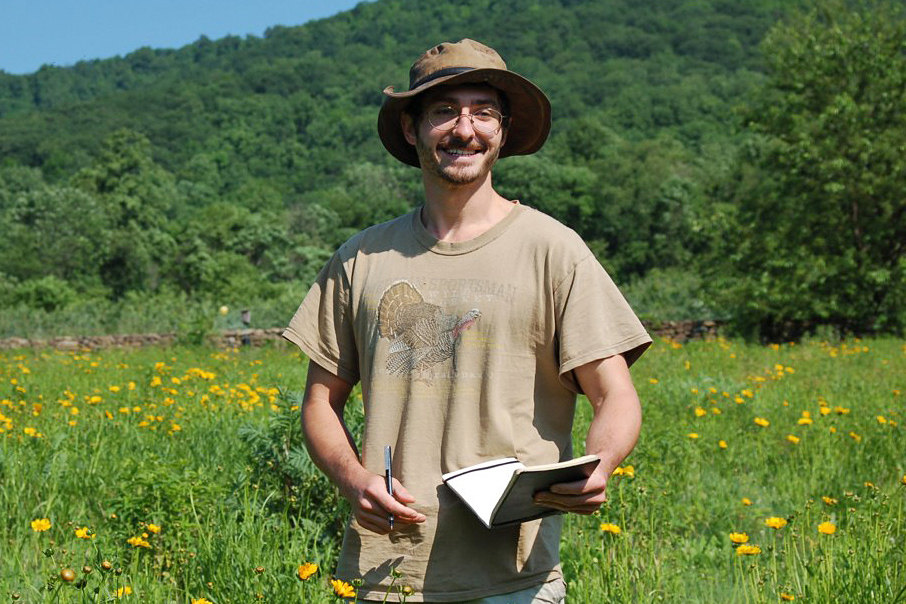 Sam Quinn
Conservation Manager
Sam became Sunnyside's first Conservation Manager in August 2010.  A biologist with a Master of Science from the SUNY College of Environmental Science and Forestry, Sam's responsibilities include environmental monitoring, biodiversity assessment, ecological restoration and wild product sales.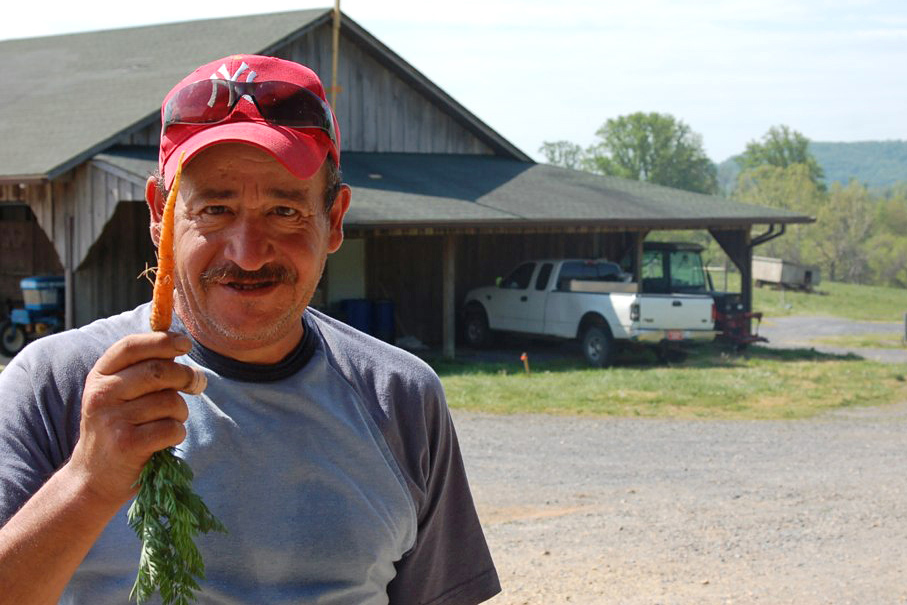 Nivardo Loya
Hoophouse and Farm Maintenance
Nivardo has been at Sunnyside for over fifteen years, having worked for the farm's previous owners. He is responsible for 5 high tunnels and manages our flock of laying hens.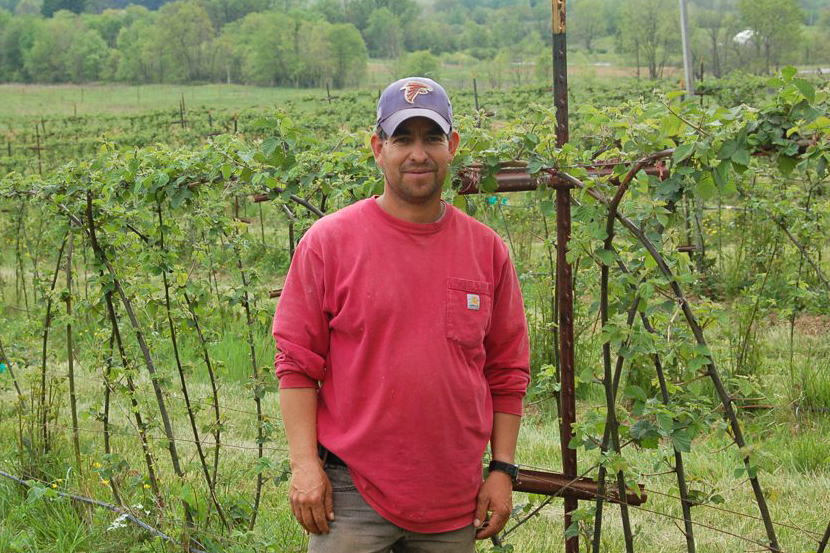 Alfredo Yanez
Orchard and Blackberry Production
Alfredo is responsible for our orchard and blackberry production and assists with tillage, cultivation and irrigation.  He is also the resident expert on repair of farm tools and equipment.  Like Nivardo, his tenure at the farm precedes the Laphams.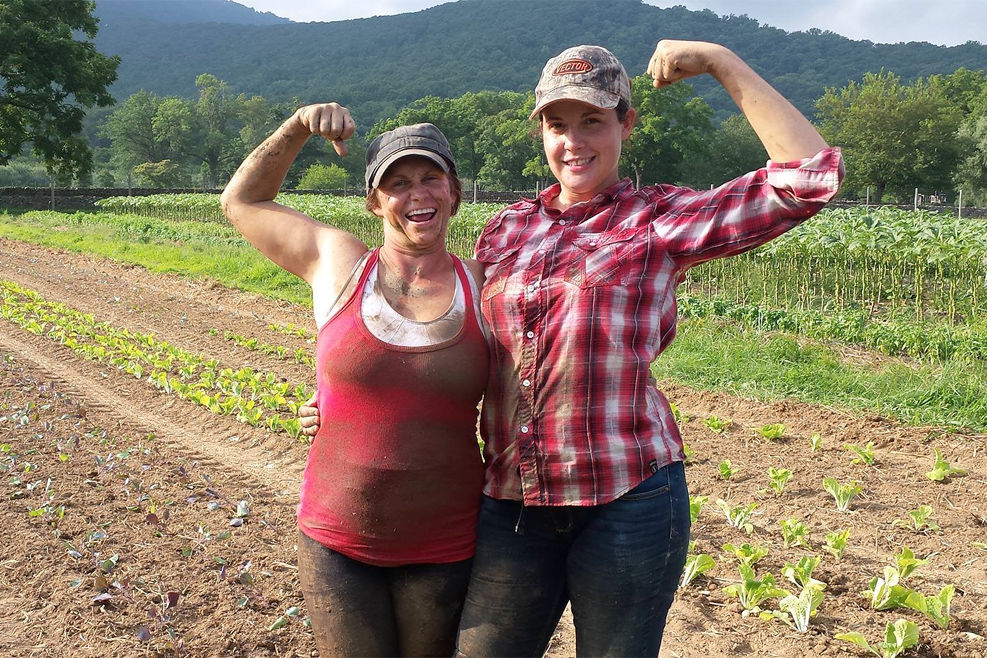 Seasonal Workers
Anything and Everything
Beyond those mentioned above, The Farm At Sunnyside benefits greatly from the work of dedicated seasonal workers.  These individuals help with virtually every farm task, from seeding to selling, and bring a diversity of backgrounds and experience that enrich our farm community.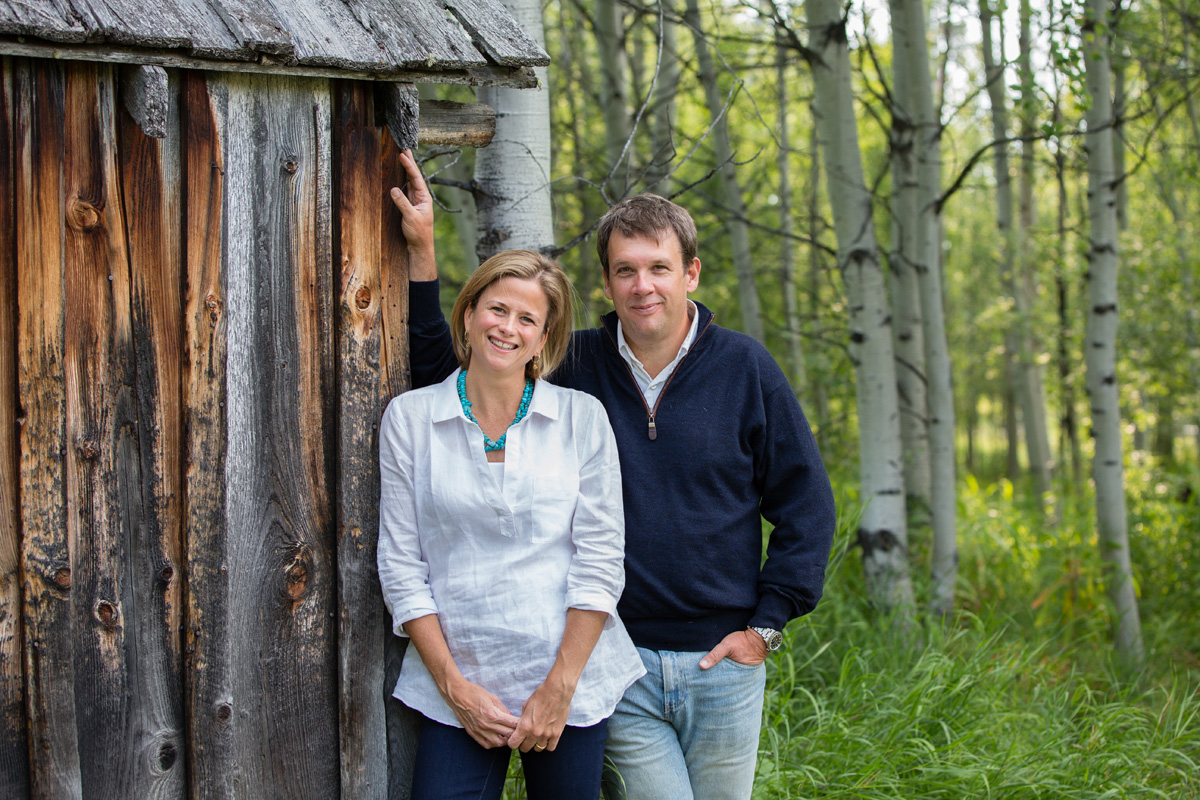 Nick & Gardiner Lapham
Farm Owners
Nick and Gardiner purchased Sunnyside with other members of their family in 2006.  Nick's background is in environmental policy.  He is currently President of the BAND Foundation and has held senior positions with World Wildlife Fund, Conservation International and the UN Foundation.  Gardiner has a degree in nursing and a masters in public health.  She's worked at CARE and most recently served as board chair of Citizens United for Research in Epilepsy (CURE).  Their vision for Sunnyside is a diverse, vibrant farm that produces delicious, healthy, sustainably grown food; fosters native flora and fauna and nurtures those who work there.