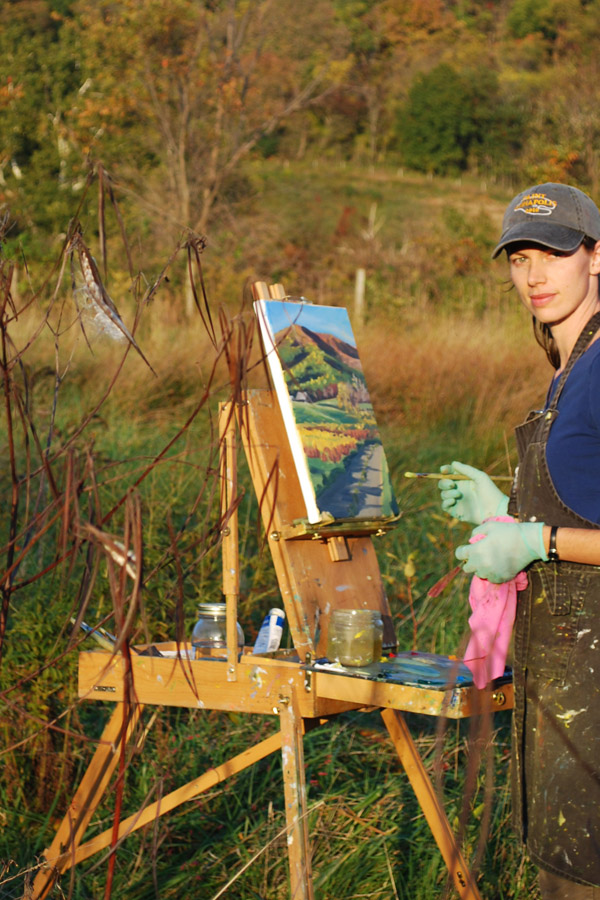 Nora Harrington, Resident Artist
For the past five years, we have been highly fortunate to share the Sunnyside landscape with local artist Nora Harrington who lives in a restored log cabin on the property with her husband and two sons.  Nora, a graduate of New York's Cooper Union School of Art, maintains a studio at Sunnyside and has captured as no one before her the beauty and inspiration of this special place.  Her art, as much as the food we grow and the wildlife we nurture, is a hallmark of the farm.
We are thrilled to be able to share Nora's work through our Conservation Card Series.  These cards reflect our aspiration to be at the nexus of agriculture, conservation and art.  They aim to broaden the popular understanding of what a farm can be by highlighting the diversity of life supported here.  Our first set, pictured below and available at our farmers' market stands and through our on-farm CSA, depicts species that thrive in healthy wetland environments like those we are trying to cultivate.  They are home-grown in the truest sense, drawn with ink collected from black walnuts that come from some of the oldest and most magnificent trees on the property.  They are locally printed on 100% recycled paper and are packaged in plant-based biodegradable sleeves.
For more information on Nora and to see a selection of her artwork, please visit her website at www.nora-harrington.com.